GAME RECAPS
The tonal cacophony of traditional Portuguese folk music and underground house modulated back and forth as the Dreamers took the Field for two games under the Sturgeon Moon.  The first tilt saw the charging Mastodons take on the dipsy doodling Hustle and with so much stomping happening it was clear that the dance card was full for the evening.  Both the twinkle toes and the heavy footed ones welcomed an array of subs for this affair as Gita Madan, Andrew Stokes, Krysta Williams suited up for the white & gold of Humber and Karl Gardner, Ness Dixon, and Mira Dineen donned the deep purple of Don! The start of the game favoured the Miocene mammals as they pummelled an array of hits that prompted them to a 9-3 lead.  But a pair of two-run bombs by Craig Fortier scoring Yogi Acharya narrowed the gap.  However, again the Eastenders flew out on top with some clutch hitting by Karen Campbell and Darren Puscas and some key defensive stops by the returning Terrance Luscombe and the sure handed Ryan Hayes.  The game became a see-saw battle and it was a lightning rod three run home run that scored Laura Pin and Andrew Stokes by Gita Madan that dropped the needle and put the Hustle out in front.  But it was the Mastodons who saved the last dance this time as they came away with a 17-15 victory!
While it was the Sturgeon Moon that shined brightly in the sky it was the Rainbow Trout who glistened on the diamond.  Both squads were fortified with a slew of subs with Viva Rae Davis Matthews, Julia Danilewski, Mira Dineen, Giibwanisi and Janine Caster donning the white cloth of the red menace and Mark Calzavara, Natalia Saavedra, Darren Puscas, Yogi Acharya, and Craig Fortier sporting the powder blue iridescence of the Trout.  The game was an explosive display from the Trout who swam with fury all over the diamond.  At one point, perhaps foreshadowing the significant prowess for getting on base the Credit River squad showed, it could be heard from bench captain Rachel Small, that the Ballshevik revolution had reached it's Troutskyist turn! Despite the lopsided result, the game was filled with exciting flourishes from the Rouge as Viva & Julia looked comfortable as part of the vanguard with some serious hits that had the Trout floundering.  But defence was the name of the game for the fish as an excellent outfield assist by Niloofar Golkar prompted a run-down after a hard hit double off the bat of Richard Peters and a steeple chase double play swallowed up Kate Uffelman trying to scamper back to first. With the win Credit River flexed their gills, but like the 4th International, the Ballsheviks realized that there would be life post-Troutsky and as the brisk breeze filled the air…the echoes of "Let's Make Baseball" hung a little heavier tonight.
See the game box scores here
See player stats here
See league standings here
Credit River
LJ Robinson – T-7th all time with 67 career runs scored (up 1 spot!)
Linda Swanston – T-64th all time with 12 career singles (up 6 spots!)
Rachel Small – becomes the 5th player in league history to reach 85 career singles (up 1 spot!)
Niloofar Golkar – becomes 47th player in league history to reach 40 career at-bats (up 9 spots!)
Don River
Devin Clancy – becomes 11th player in league history to reach 75 career hits!
Ryan Hayes – becomes 2nd player in league history to reach 150 runs batted in (152) and 115 runs scored!
Terrance Luscombe – T-15th all time with 63 career hits (up 3 spots!)
Humber River
Craig Fortier – currently leads the league this season with 50 runs batted in!
Natalia Saavedra – becomes 29th player in league history to reach 40 career hits (up 6 spots!)
Jo Jefferson – becomes 11th player in league history to reach 120 career at-bats (up 2 spots!)
Richard Peters – T-9th all time in career doubles with 17 (up 2 spots!)
Yogi Acharya – currently leads the league with 31 singles (2 shy of the all-time mark held by Devin Clancy 33 in 2016)
Rouge River
Karl Gardner – becomes 4th player in league history to reach 25 career home runs (26)!
Kate Uffelman – becomes 48th player in league history to reach 25 career hits (up 3 spots!)
Andrew Stokes – currently leads all qualified hitters (50 or more at-bats) in career batting average with a stellar .807 mark
Merle Davis – T-14th all time with 111 career at-bats (up 1 spot!)
Mira Dineen – becomes 75th player in league history to record 10 career hits!!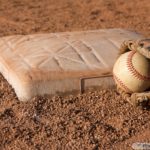 Hits
Mark Calzavara (4) – Credit River
Viva Rae Davis Matthews (1) – Rouge River
Julia Danilewski (2) – Rouge River
Krysta Williams (1) – Humber River
Home Runs
Gita Madan (1) – Rouge River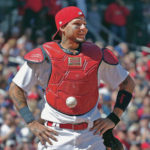 ALL TIME PLAYERS LIST (REACH 50 CAREER AT-BATS!!!)
Darren Puscas (Don) Peter Demakos (Credit) and Janine Caster (Humber) all moved above the 50 at-bat mark becoming the 37th, 38th, and the 39th players in league history to reach that mark!!
Singles Party
The trio of Annelies Cooper (29), Jessica Duarte (27), and Karen Campbell (26) are 2nd, 3rd, and 4th respectively in singles this season on the leaderboards – the Mastodons continue to stomp out the hits! They are all chasing the all-time record for singles in a given season held by Devin Clancy who hit 33 in 2016.
20/20
Laura Pin and Leigh Kittson become a duo of Humber River players to accumulate their 20th career hit on the same night!
The least Outs
Ness Dixon (Rouge) has only recorded 3 outs over the first 22 at-bats of the season!