GAME RECAPS
The Skydome's early match between the Humber River Hustle and the Credit River Rainbow Trout was chock-full of small victories, the details of which overwhelm this short summary. Here are just a few highlights: A triple at the plate and a double play at shortstop for Natalia Saavedra were essential to the Hustle's success. In five at bats, Janine Caster – arguably one of the fastest Hustlers – posted four hits and three runs. And, to no one's surprise, there were abounding ground-rule doubles off the mighty bats of Richard Peters and borrowed-Ballshevik Karl Gardner. The Trout had their own reason to celebrate after the first home run by Peter Demakos this season (second in his career!), which also scored three runs. A couple of new Trouts jumped into the water for the first time and showed their stripes: Meghan Wright and Saren Smillie contributed excellent offence, and Saren took a strong stance against opposing RBIs with an amazing catch in centre field. In the end, the Hustle had the higher score – but the game peaked spirits on both sides (by Robyn Letson – Credit River Rainbow Trout).
"Why don't we have a post-game stomp?" asked a member of the Rouge River squad as they huddled and stared across the diamond at the Mastodons engaging in an ever-so-slightly imposing ritual.
Often the box scores fail to capture some of the most important things to happen at the game. Tonight, we cannot recap this game and not mention the enthusiastic and possibly inebriated man that relentlessly cheered (but in a heckling sort of way) every single player to approach the plate that night. He did not discriminate. He wanted you to get hits. He would encourage you to "focus" at times if he felt it was necessary, or to "just give it a poke" if you swung and missed a couple of times. He would definitively let you know that you were out, in case you weren't sure. If "Let's make baseball" becomes a thing – this was the man that coined that phrase.
But what actually happened in the game? The Rouge River Ballsheviks squeaked out a win 18-17. The game was cut short due to time so who knows what might have happened had another inning been played. The Ballsheviks took an early lead thanks to many hard hit balls, some being lost in the outfield. Rouge River solidified this lead with stellar defense, marked by a 1-2-3 inning where Gita Madan, Lainie Basman and Karl Gardner made back-to-back-to-back amazing pop-fly catches. But the Mastodons took this charge in stride. And it was indeed thanks to the gigantic mammal's strides that suddenly, the Ballsheviks' who were thought to have practically assured victory, were taken to tusk. The loveable prehistoric beasts reinforced their defensive strategy with masterly 2nd base hustles by Annelies Cooper and total 3rd base control by Matthew Poggi to hold the Ballsheviks' 7 point lead at bay. Then, in what were nail-biting final innings, Darren Puscas hit two home runs bringing in at least 5 Mastodons home, and Ryan Hayes continued the stoic climb to a tied score with an out of field hit that contributed to what must have been the league's record in "most balls lost in a single game". What a joy it was for both teams to challenge each other so rewardingly and evenly. May all future games be as evenly matched (by Umar Saeed – Rouge River Ballsheviks and Jessica Duarte – Don River Mastodons).
See the game box scores here
See player stats here
See league standings here
Credit River
Colin Hastings – 5th player all time to score 70 career runs!
LJ Robinson – 4th player all time to reach 200 career at-bats (201)!
Alex Brant – 49th all time with 19 career singles (up 3 spots!)
Robin Smillie – T-51st in league history with 20 career hits (up 6 spots!)
Robyn Letson – becomes 17th player in league history to reach 30 runs batted in (up 1 spot!)
Rachel Small – 9th all time in runs scored with 48 (up 1 spot!)
Niloofar Golkar – T-51st all time with 36 career at-bats (up 8 spots!)
Don River
Devin Clancy – becomes 12th player in league history to reach 45 career runs scored!
Karen Campbell – currently ranks 6th in the league with 24 singles on the season!
Ryan Hayes – becomes 2nd player in league history to cross the 200 hit (202) and 50 doubles plateaus (51)!
Jennifer Mussell – 50th player in league history to reach 11 runs scored!
Jessica Duarte – currently ranks 7th in the league with 20 runs scored this season!
Matthew Poggi – currently ranks 9th in the league with 23 runs batted in this season!
Annelies Cooper – currently leads the league with 29 singles this season!
Humber River
Craig Fortier – becomes 1st player in league history to reach 80 career doubles!
Jo Jefferson – T-9th all time with 58 career singles (up 3 spots!)
Rocio Velasquez – T-25th all time with 20 career runs scored (up 9 spots!)
Richard Peters – 16th all time with 31 career runs batted in (up 3 spots!)
Janine Caster – T-32nd all time with 26 career singles (up 10 spots!)
Yogi Acharya – currently ranks 4th in the league this season with 33 hits!
Rouge River
Gita Madan – T-43rd all time with 12 career runs batted in (up 2 spots!)
Karl Gardner – becomes 10th player in league history to record at least 125 at bats (up 2 spots!)
Stu Schlusser – T-44th all time with 26 career hits (up 5 spots!)
Kate Uffelman – T-42nd all time with 22 career singles (up 7 spots!)
Shelagh Pizey Allen – becomes the 60th player in league history to record at least 16 hits!
Lainie Basman – 8th all time with 63 career singles (up 1 spot!)
Merle Davis – T-4th this season with 25 singles!
Rachele Clemente – T-3rd in the league with 46 at bats this season!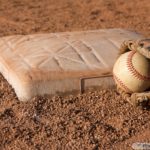 Hits
Meghan Wright (4) – Credit River
Saren Smillie (2) – Credit River
Triples
Natalia Saavedra (2) – Humber River
Umar Saeed (1) – Rouge River
Home Runs
Peter Demakos (2) – Credit River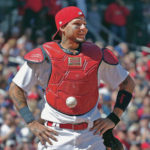 Double Trouble
Darren Puscas (Don) becomes the third player this season (joining Karl Gardner (Rouge) and Richard Peters (Humber)) to have multiple home runs in a single game!
Safest Player
Andy Smith (Rouge) has only recorded 4 outs in 35 at-bats resulting in a league leading .886 batting average!