GAME RECAPS
Weaving through the frizbee legions, intoxicated pedestrians and amidst the explosion of fireworks, trance beats, barking dogs, hecklers, and choppers, the Field of Dreamers took our places on the SkyDome's diamond to play a couple leisurely games of ball.  The first matchup saw the powerful Rouge River Ballsheviks face off against the Don River Mastodons who were seeking to stave off a fourth loss in a row after starting the season with four consecutive wins.  Despite the human debris in the outfield, this was a game filled with powerful blasts and Don River jumped out to a quick start cashing in the speedy duo of Annelies Cooper and Devin Clancy who made their long-awaited return.  But as the red sun heated the field, the red menace was awoken and slowly spread their ideology of equality and prosperity for all across the diamond.  With some thunderous claps from Andy Smith and Andrew Stokes (who accounted for 11 of the teams 16 runs batted in), the Ballsheviks took advantage of some new recruits (Jan Braun and LJ Robinson) to build up a comfortable cushion and take the day game 16-10.
In the evening's tilt, the Rainbow Trout were hoping to swim away with a win with the addition of some super subs in the form of Sebastian Lesch and Will Shields and with the help of Rouge River duo Merle Davis and the Jarl of Dufferin. But alas, the smooth grooves of the reunited Hustle were already being felt by the end of the first inning.  Like the moment where Donna Summers released her futuristic single I Feel Love, the Humber River squad pounded out hit after hit with some spry running by the returning Jenny Chan, Rocio Velasquez, and Laura Pin, some cool defence by Katie German and Natalia Saavedra, and some fly fly balls off the bats of Yogi Acharya, Richard Peters, and Andrew Norton.  Captain of the Hustle, Jo Jefferson, put together an A-B-C-1-2-3 lineup that was potent on the dance floor and the Hustle shimmied their way to a fourth consecutive win 15-4.  But though the Trout were swimming upstream all night, they showed some sustained life in the ninth inning with a speedy run of hits off the bats of Rachel Small, Alex Brant, Will Shields, and Michelle Roseman that pushed across two runs and threatened for more.  These fish were by no means squished! And the last inning explosions showed signs of a mid-summer migration up the standings! There is life in those gills!
See the game box scores here
See player stats here
See league standings here
Credit River
Niloofar Golkar – T-54th all time in career singles with 12 (up 9 spots!)
TH Vega – T-55th all time with 24 career at-bats (up 9 spots!)
LJ Robinson – 4th player in league history to reach 85 career singles! (up 1 spot!)
Alex Brant – T-47th all time with 14 career singles (up 11 spots!)
Robin Smillie – T-51st all time with 8 runs batted in (up 5 spots!)
Rachel Small – 7th player in league history to reach 75 career singles!
Don River
Terrance Luscobme – 10th all time in career triples with 6 (up 1 spot!)
Karen Campbell – 2nd this season with 19 career singles (T-40th all time)
Ryan Hayes – becomes 1st player in league history to reach 120 career singles (121)
Jennifer Mussell – 72nd player in league history to reach 10 career hits (up 4 spots!)
Annelies Cooper – currently leads the league with a .941 batting average 16/17
Devin Clancy – T-11th all time with 52 career singles (up 2 spots!)
Noah Adams – T-21st all time with 42 career hits (up 5 spots!)
Matthew Poggi – 33rd all time with 14 career runs batted in (up 4 spots!)
Humber River
Katie German – league leader in singles this season (21)!
Jenny Chan – becomes 6th player in league history to reach 100 career hits!!!
Craig Fortier – league leader in runs batted in this season (30)!
Jo Jefferson – 17th all time in league history with 55 career hits!
Rocio Velasquez – 20th in league history with 78 career at-bats!
Yogi Acharya – T-20th in league history with 22 runs scored
Richard Peters – T-11th in league history with 11 career doubles
Natalia Saavedra – T-37th in league history with 27 career hits (up 1 spot!)
Laura Pin – T-29th in league history with 15 career runs batted in (up 4 spots!)
Andrew Norton – T-18th in league history with 7 career doubles (up 4 spots!)
Rouge River
Jan Braun – T-70th in career at bats with 17 (up 4 spots!)
Gita Madan – T-48th in career at bats with 27 (up 9 spots!)
Andrew Stokes – T-15th in career runs batted in with 26 (up 8 spots!)
Merle Davis – T-21st in career hits with 42 (up 5 spots!)
Stu Schlusser – T-29th all time in career doubles with 4 (up 15 spots!) .                                                                                 Rachele Clemente – currently 4th place this season with 33 at-bats                                                                                                   Andy Smith – currently leads the league this season with 19 runs scored!
Karl Gardner -becomes 6th player in league history to reach 80 career runs batted in!
Ness Dixon – T-50th with 15 career hits (up 14 spots!)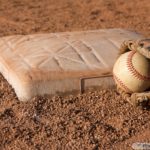 At-Bats
Will Shields (Credit) and Sebastian Lesch (Credit) – the 59th and 60th players to take an at-bat in the inaugural Field of Dreamers season!
Veronica Majewski and Matt Leitold become the 99th and 100th players to take at-bats in league history
Doubles
Sarah Naumes (Rouge)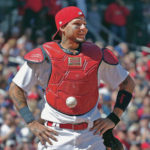 Law of 3rds
Michelle Roseman (Credit) has reached safely in 14/21 at-bats and knocked in 3 runs while scoring 9 for a 2/3rd and 1/3rd ratio thus far this season!
Adrian Rodill Award
Karl Gardner – currently leads in all-time career .AVG (.775) .SLG (1.080) and OPS (1.854)
ALL TIME PLAYER STATUS!!!
Richard Peters becomes the 35th player in league history to eclipse the 50 At-Bat plateau. An important milestone of longevity for the league!!!