Dear Madam Mayor,
We are writing on behalf of the Field of Dreamers Cooperative Softball Association in Toronto, Ontario. The Field of Dreamers is an organized softball league that grew out of a pick-up style league such as the one being deposed of their playing field at Jeanne-Mance Park known as the North Field. A field that was recently torn down by your administration. We are an association of gender non-conforming peoples, migrants, educators, trade unionists, workers, and queer and trans* folks who have developed a space of play organized around a collective effort to correct for the barriers that too often keep people from playing and enjoying sports.
We have grave concerns about your decision to tear down the North Field park. Across North America there has been a trend towards the gentrification and privatization of public space (often occurring simultaneously) that creates a context where communities are pitted against each other for spaces to live, eat, sleep, and play. In Toronto, the rising cost of living in this city due, in part, to the expansion of luxury condominiums in the downtown core has resulted not only in pushing many of us out of the neighbourhoods we call home, but also in a severe shortage of spaces of public recreation and leisure as the new developments have not been accompanied by equal investments in creating public space. Your actions, as well as those of our own administration in Toronto, signal a very troubling trend in which self-organized recreational leagues that are accessible to a broad group of people are being pushed out and made to compete with large corporate entities (such as Toronto Sports and Social Club in our city) for the use of public space.
Everyone agrees. It's about to explode. Once you lose public space it's really hard to get it back. The limited space available for play in our cities from corporate profits and exorbitant user fees has created a context where there are few outlets to expend the pent-up energies of living in an increasingly unaffordable and tense urban environment. Your decision to tear down the field against the wishes of the community organized around its use is shameful.
It is for this reason that we write this letter in support of the North Field softball community in Montreal and urge you to redevelop the field so that they may continue to build the types of community that we all wish to have in our neighbourhoods and cities.
Sincerely,
The Field of Dreamers Cooperative Softball Association
==========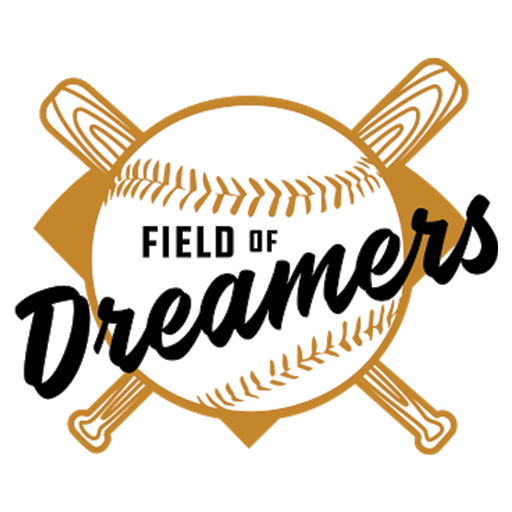 Chère Mairesse Plante:
Nous vous écrivons de la part de l'Association de Ball-Molle « Field of Dreamers » de Toronto, Ontario. Les « Field of Dreamers » sont une ligue de balle-molle organiser qui avait commencer comme une ligue simple, très semblable à celui qui est en train d'être éliminé de leur terrain de jeu au Parc Jeanne-Mance (aussi appeler « le Terrain Nord »). Un terrain de jeu qui a été démoli par votre administration. Nous sommes une association de peuple genre non-conformes, des migrants, des éducateurs/éducatrices, des syndicalistes, des travailleurs/travailleuses, et personnes queer et trans qui ont développer une espace de jeu organiser autour le principe d'enlever les barrières qui trop souvent décourage les personnes de jouer et d'aimer les sports. Nous avons des préoccupations graves à propos de votre décision d'éliminé le Terrain Nord. À travers l'Amérique du Nord, il y a une tendance vers l'embourgeoisement et la privatisation des espaces publiques. Cela crée un contexte dans lequel les communautés sont dénoyautées les unes contre les autres pour de l'espace pour habiter, manger, dormir, et jouer.
À Toronto, l'augmentation du coût de la vie à cause de l'expansion des condominiums de luxe au centre-ville à non seulement pousser beaucoup d'entre nous à sortir de nos maisons et nos quartiers, mais cela a conduit à une pénurie d'espace publique pour la recréation. Cela est aggravé par le manque d'investissements dans des espaces publics supplémentaires. Vos actions, comme ceux de Toronto, signale une tendance troublant dans lequel les ligues récréatives auto-organiser qui sont accessible a des larges groupes de personnes, sont maintenant forcer d'être en compétition avec des groupes d'entreprises (comme le groupe « Toronto Sports and Social Club ») pour l'utilisation de l'espace publique.
Tout le monde est d'accord. Il est sur le point d'exploser. Dès qu'on perde l'espace publique, c'est vraiment difficile de le récupérer après. Les terrains de jeu qui sont disponibles dans nos villes, loin des profits d'entreprises et les frais d'utilisation exorbitant, laisse peu de débouchés pour dépenser les énergies refoulées dans un environnement urbain de plus en plus inabordable. Votre décision de détruire ce terrain de jeu, contre les désirs de la communauté, est honteuse.
C'est pour cet raison que nous vous écrivons ce lettre d'appui pour la communauté de ballemolle du Terrain Nord à Montréal. Nous vous exhortons de redévelopper le terrain pour que puisse les joueurs/joueuses et résidents pourrons continuer de bâtir le genre de communauté que nous tous souhaitent d'avoir dans nos quartiers et dans nos villes.
Sincèrement,
L'Association de Balle-Molle « Field of Dreamers »