Exploring the Radical Possibilities of Recreational Sports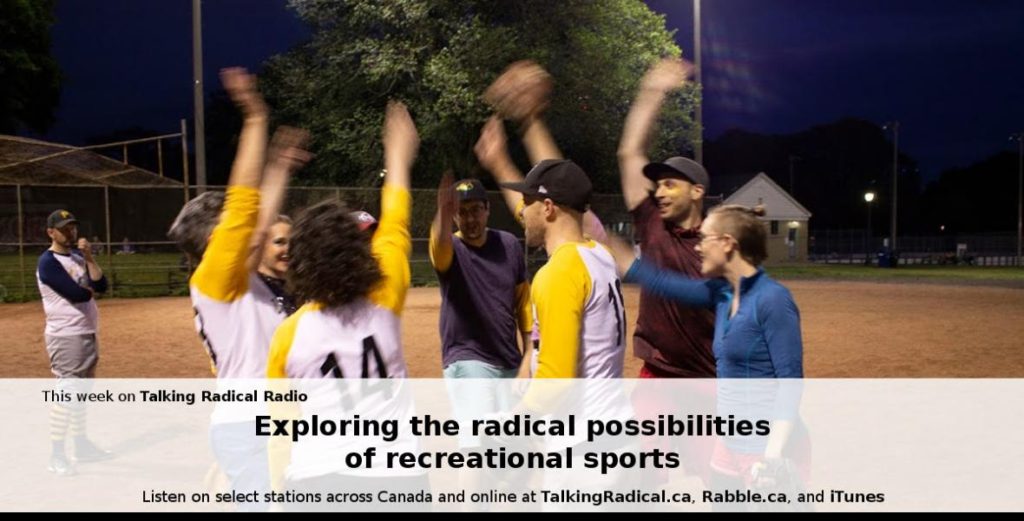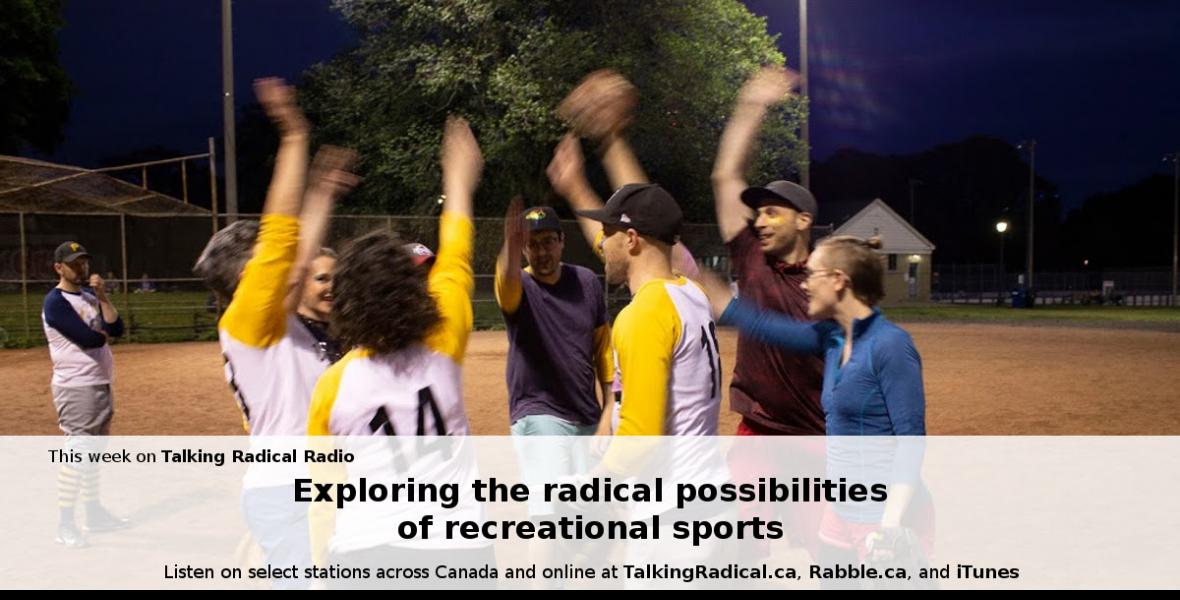 September 4, 2018 – Talking Radical Radio by Scott Neigh

Beyond creating a great space to enjoy softball, Field of Dreamers is also, integrally, a radical political project. It is a way for people who are otherwise occupied by the stresses of activism, organizing, and just surviving in an expensive city like Toronto to find nourishment, relaxation, and fun. It is a space for those who participate to experiment outside of the intensity of activism and organizing with ways of working together that reflect values of justice and liberation, and with creating cultures of care that our movements so desperately need but so often lack. And its a way to intervene politically in the realm of sport, which is so often just abandoned by radicals today.
Shameless Magazine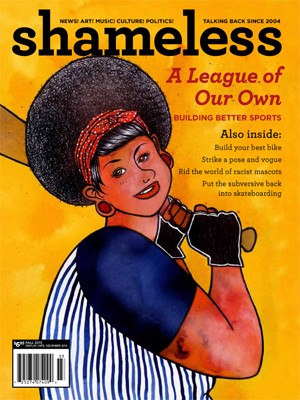 Check out this issue of Shameless Magazine for an interview that talks about the origins of our league!