DO YOU BELIEVE IN LIFE AFTER BALL?
On a bright and sunny Sunday that radiated the sunshine of Tyler Chartrand's yellow Pride uni-colored t-shirt, the queers, the base prancers, the sign stealers, the skirt sliders, the baseball crybabies, the girlie throwers, the dyke sluggers, the come-from-behinders (thanks Sena!), and those who prefer to be dugout gathered on the SkyDome field decked out in glitter, unicorns, and a glowing sign that announced the purpose of those who assembled. It exclaimed: "Let's Queer Baseball!" and that is exactly what happened on this final day of June!
In a rain-out re-match, the Rouge River Raccoons would try to dig themselves out of the dumpster against the Garrison Creek Glimmer, while the sparkles and shines from Garrison vied to turn their lone star into a constellation with a 2nd consecutive victory. Meanwhile, in the evening re-matchup, the Don River Don of the Dead were planning an afterlife party should they be able to wade through the thick fog of the feisty Humber River Haze.
If you wanna know the results…
READ MORE TO FIND OUT!
Photo Credit: LJ Robinson 🙂
GARRISON CREEK GLIMMER @ ROUGE RIVER RACCOONS
It was a raucous crowd that joined the Dreamers on a dreamy Sunday evening as the sounds of Hanson, Donna Summer, and Lizzo blared on DJ Tenderheart's (aka Robyn Letson) little soundsystem that could. The Glimmer finally got their chance to lineup and conduct a proper opening ceremony and thanks to the territories before the night's Madame of Ceremonies TenderEmo Bear (aka Craig Fortier) began what would be a record number of puns to introduce the evening's lineups.
The first hitter up to bat for the Glimmer, the iconic Johann Juarez, took a moment to soak in the adulation from the crowd of Dreamers, family, friends, and onlookers – acknowledging those listening to hip hop in the corner, those beading near the front, those snacking on Pride themed fruits (thanks to GlamourBear Karl Gardner), and Craig's dads waving their rainbow flags, before taking a breath before the first pitch. Juarez determined to show the flare and energy that has been his calling card for the 12 seasons he's been an uncertain dreamer, smacked a line drive that went interstellar off his bat, only to end up in the magnetic field of Trash Panda, Phill Morgan. A theme that would recur more often than Kyle Minogue's "Can't Get You Outta My Head" on this evening!
The Glimmer fell like shooting stars in the first inning only to close the lid on the feisty procyons in the bottom half of the inning. And so, despite some vigorous swings, both teams went into the 2nd inning scoreless.
It was the Glimmer who glittered first with an outpouring of hits off of the bats of the starry-eyed Krysta Williams and the NihilistBear (aka Terrance Luscombe) who scored the first runs of the game off of some supernova explosions off the bats of leopard and floral printed Kaleigh McGregor-Bales, and tossed salad and scrambled egg-ged Devin Clancy!
The Raccoons needed some magic and/or innovation in their approach and it was their glamour-kissed captain LJ Robinson who picked the lock on the Glimmer defence and started a little rally! Playing safe with so many humans around, the Raccoons stole bases, nibbled away at the Glimmer lead, and watched sub-pups Kelsey Patton, QueerEyeBear (aka Victoria Barnett), and raccoon-headed Joey Bats contribute to the rally.
With a number of close calls on the field, all were thankful to place the fates of both sides in the hands of KinkBear (aka Jenny Chan) who used pom poms, whips, and subtle edging techniques to keep all teams at bay!
The back and forth between Rouge & Garrison however continued for the next 3 innings and just when the Glimmer readied themselves to burst open a black hole in the game, Oh Susannah! Mulvale stopped the rally with an incredible catch on a scorching line-drive and Darren "the Bee" Puscas made a superbly challenging over the head catch in shallow right field.
The Glimmer saw themselves up by 1 run going into the final inning. It seemed like they were on their way to shining brightly towards their 2nd win of the season when they got the 2 first batters of the inning out! But an LJ Robinson single gave the Trash Pandas a modicum of hope, and it was the loveable Phill Morgan who delighted with a GAME WINNING HOME RUN to Right Centre Field!
The play-by-play team of Robyn and Craig noted in the aftermath that they had not seen bounce like that outside of a Big Freedia concert.
Final Score – Garrison Creek Glimmer 9 – Rouge River Raccoons 10
HUMBER RIVER HAZE @ DON RIVER DON OF THE DEAD
The Don of the Dead and the Haze were not to be upstaged at the ball and they came dressed to impress in the evening match! As the teams prepared to take the field, a sign of things to come perchance, fireworks began to flare across the field, enveloping SkyDome with a thick haze of smoke. But games are not won on premonitions and the walking dead were well prepared in their rematch against Humber River.
The first at-bat of the game saw perhaps the most stylish duo of the night face off with the dapper Samira Banihashemi receiving pitches from the majestic queen Adam Dirks sporting a provocative white & lime green one-piece. And the pair was ready to set fire to the field combining to produce 6 of the Haze's 27 hits on the night! Meanwhile, the Zombies shorthanded for the 6th straight game went to work recruiting new teammates with loveable ursus Jenny Chan and Victoria Barnett and shimmering Glimmer Kaleigh McGregor-Bales joining the living dead to form a fearsome attack!
The first inning saw the Zombies having to trudge through a thick fog of Haze hitters with Jill Aoki-Barret, Andy Smith, and #69 Brianna Greaves all getting on base in front of Humber stalwarts Alex Brant, Niloo Golkar, and Robin Smillie and glimmering sparkplug Johann Juarez to max out at 5 runs. The Zombies, however, were not left for dead! Thanks to some excellent defensive dancing by Nhu Hophan and Peter Demakos, the Don of the Dead was able to contain the Humber fire from spreading! This allowed Tyler Chartrand, Rachele Gottardi, and a flood of brain-eaters to make their way to the safehouse and bring the score within one run.
But Humber added fuel to their fire and increased their lead to 12-7 going into the final inning. Could the dead rise up? They sure as heck tried, but with the disco music dying out and the players all sweaty and glistening…the Haze made sure we all got to bed at a reasonable hour and snuffed out any chance of a Zombie pandemic. They went on to win by the same score, 12-7.
See the game box scores here
See player stats here
See league standings here
See all-time career statistics file (updated for August 1 2018) here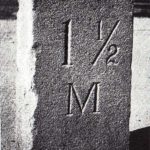 Credit River
Jenny Chan – becomes 5th player to reach 160 career hits (161)!
Victoria Barnett– currently tied for 66th on the all-time list with 13 career runs scored!
Terrance Luscombe – see oddities below!
Don River
Nhu Hophan – becomes 100th player in league history to score at least 5 career runs!
Peter Demakos – currently tied for 20th on the all-time list with 14 career doubles!
Rachele Gottardi – becomes 19th player in league history to reach 150 career at-bats (153)!
Joseph Bautista- becomes 35th player in league history to reach 50 career singles (52)!
Tyler Chartrand- see oddities below!
Humber River
Adam Dirks – becomes 41st player in league history to reach 5 career doubles!
Brianna Greaves – becomes 50th player in league history to reach 70 career at-bats (72)!
Alex Brant – becomes 26th player in league history to reach 90 career hits (91)!
Samira Baniahashemi- becomes 65th player in league history to reach 15 career runs scored!
Jill Aoki-Barrett – see oddities below!
Robin Smillie – becomes 36th player in league history to reach 50 career singles!
Andy Smith- currently ranks 11th on the all-time list with 27 career doubles!
Niloofar Golkar – becomes 24th player in league history to reach 65 career singles!
Rouge River
Yogi Acharya – becomes 7th player in league history to score at least 90 career runs!
Susannah Mulvale – becomes 66th player in league history to reach 25 career hits (26)!
Phill Morgan – becomes 18th player in league history to reach 5 career home runs! Currently leads the league this season with 3 home runs!
Sena Hussain – enters the top 100 in league history (T-93rd) with 11th career hit!
LJ Robinson – retakes 4th place on the all time list with 169 career hits!
Darren Puscas- becomes 13th player in league history to reach 125 career hits!
Garrison Creek
Johann Juarez – becomes 3rd player in league history to reach 315 career at-bats!
Devin Clancy – see oddities below!
Kaleigh McGregor-Bales – becomes 73rd player in league history to reach 20 career hits (21)!
Ryan Hayes – becomes 2nd player in league history to reach 270 career hits!
Krysta Williams- becomes 99th player in league history to reach 5 career runs scored!
Luke Fox- currently tied for 75th on the all-time list with 7 career runs batted in!
SUBS
Sarah Weinberger – currently ranks 67th on the all time list with 44 career at-bats!
Kelsey Patton – becomes 84th player in league history to reach 25 career at-bats!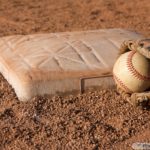 I WILL SURVIVE
Terrance Luscombe becomes only the 12th player in league history to accumulate 200 career at-bats (202)! Playing for the Insurgency, Uncertainty, and Field of Dreamers!
FIRSTS
Double – Tyler Chartrand (1) – Don River
SCORE BABY, SCORE!
Jill Aoki-Barrett has incredibly scored 24 times (T-48th all time) in only 42 at-bats (70th all time) – an unbelievable pace!
DEEVE 150
Devin Clancy becomes the 9th player in league history to reach the 150 career hit milestone!