DREAMERS OVERCOME BY RAPTOR RAPTURE
There was another game in town and this one was building up since the Cretaceous–Paleogene extinction event or for NBA fans, the equivalent of 24 years. Many of our Dreamers have lived their entire lives wondering what it would be like to watch Mighty Mouse, Vinsanity, Il Mago, CB4, DeMar, Jacob Poertl Powtol Poeatal Poetl, Kyle Lowry and crew make it to the Finals. And that dream has come true. And in the true spirit of sharing, collective care, and ingenuity – the Dreamers came together and found a projection screen (Ness), a laptop/data (Victoria), a projector (Ryan/Darren), a generator (Craig/Jenny), and then tinkered and worked to make the game appear on the backstop (Lainie/Robyn/Peter)!! So while Garrison's debut was again overshadowed by an external event, the dreamers took the field with the collective spirit that we have cultivated over 3 seasons!
We all know the results of the Raps vs. Warriors game, but perhaps most excitedly, the results of this weeks game are worth recounting. Would the trash pandas scavenge their way to a win over the care bears or would the ursus bond together when the going got tough to will their way to victory? would the walking dead trample over the hopefulness of the glimmer or would the shining ones scatter Don come day break?
If you wanna know the results…
READ MORE TO FIND OUT!
Photo Credit: Lainie Basman 🙂
ROUGE RIVER RACCOONS @ CREDIT RIVER CARE BEARS
In the first ever meeting between two of the most loveable 80s cartoons, the Rouge River Raccoons gazed across the diamond at the other dugout to exclaim, "Who's that coming from somewhere up in the sky? Moving fast and bright as a firefly?" The answer to the question, of course, was the Credit River Care Bears who were counting down the days/weeks until their first victory.
The game from the onset was a defensive masterpiece with key plays at shortstop being made Love-A-Lot Bear aka Victoria Barnett and Bashful Heart Bear aka Lainie Basman! The first inning could only result in a single run thanks to Bert Raccoon, aka Yogi Acharya's, flash and foresight! On the other side of the field, Ralph Raccoon, aka Phill Morgan showed the manual dexterity of Toronto's official animal and made some stunning grabs to rob Credit River of an offensive explosion. After 1 inning the game was tied 1-1.
These defensive gems kept coming for another three innings as the Raccoons like the bandits they were, stole hit after hit away from the Cubbies and the Care Bears in return stared down their cartoon cousins with magic and grace. At the end of 3 innings the game was knotted in a 3-3 tie.
From that point on it seemed an explosion of offence took place with Trash Panda's Lauren Marshall, Stuart Schussler, Kate Uffelman, LJ Robinson, Darren Puscas, and Ness Dixon all joining in the hit parade and mounting a modest 10-8 lead going into the 6th and final inning. In the bottom of the 6th the Care Bears met in their dugout and realized that if they were to avoid a third consecutive loss to start the season they were going to have to work together! Captains Messy Bear, Scare Bear and Bedtime Bear (Terrance, Merle, and Robyn) urged the humble honey eaters to work together and so they did. Beginning with a single by Victoria, a double by Hazy Bear aka Adam Dirks and an RBI fielder's choice by Swift Heart Bear Rees Nam, the Care Bears inched to within 1 with a score of 10-9. A thunderous swat off the bat of Wish Bear aka Craig Fortier tied the game, who in an effort to get to third base was picked off by a laser beam throw by that larcenist Phill Morgan. It was now 10-10 with 2 outs.
Merle Davis Matthews drew into the batter's box determined to savour their favourite score (tie!) but with the unenviable responsibility to try to surge the Bears to victory. And a mighty swing flung the ball far into the night sky and brought Merle to second base with a double! The next batter, also a team captain, Robyn Letson, swatted another ball that looped higher than a bear barrel and dropped in the outfield as Merle raced around the bases to score the WINNING RUN! And so, in the first meeting of the Bear Family it was the Care Bears who proved victorious! Rouge River Raccoons 10 – Credit River Care Bears 11
GARRISON CREEK GLIMMER @ DON RIVER DON OF THE DEAD
The evening matchup featured the hungry zombies who had come off decisive victory against Credit two weeks ago and the awestruck Glimmer who lost their first game of the season against the Haze of Humber.
The Glimmer were ready to sparkle and shine thanks to a strong lineup of regulars and the help of super sub Yogi Acharya! Meanwhile the Don of the Dead faced immediate challenge with players dropping like flies only minutes before game time that resulted in only 4 of 13 players awaiting game 2's start. But a number of potential Raptors fans decided to don the Don jersey instead and subs Victoria Barnett, Jenny Chan, Craig Fortier, and Stu Schussler ensured that Peter, Jo, Rachel, and Ryan R. could plan on brain eating for at least one more dark night!
The first three innings were a shining offensive success for both teams with the Glimmer offense boosted by key hits from ascending rookies Danielle Benton, Kari Pederson, Luke Fox and Paulina Rousseau and from stars Ryan Hayes, Colin Hastings and Tracey Mann. Capped by a Colin Hastings 3-run Home Run, the glimmer moved from Mercury Retrograde to the Age of Aquarius and put up 9 runs by the end of the 3rd. Meanwhile, the Don of the Dead were also rising…just from the dead…and they too put up big runs thanks to key hits by Rachel Small, Jo Jefferson, Victoria Barnett, and Peter Demakos and an expert use of a melee club by zombified Craig Fortier who matched Hasting's 3 run home run with a shot that can only be described as a Train to Busan. After 3 innings the score was tied 9-9.
But something peculiar happened in this game as well. Just when it looked the Glimmer was going to shine and the Dead were going to swarm, defence became the calling card…and scoring dried up. Perhaps both teams performed best at the dead of night, but as the glow of the Raptors game became more prominent in the background, both teams became focused on stopping runs. Garrison twinkled a run across in the 4th and a run across in the 5th and by the bottom of the final 5th inning hung on to an 11-10 lead. The Zombies were disoriented and weakened…but they were not dead…well, they were dead, but they were like undead….and so the final inning began with a Ryan Roantree single, a fielder's choice by Rachel Small that moved Ryan to 2nd, a single by Jo Jefferson that scored Ryan and tied the game! Jenny Chan, the speediest of the Deadheads gratefully swatted a single and represented the winning run. A double by Stu Schussler moved Jenny to 3rd base and Victoria Barnett stood up and clubbed another single to bring Don back from the brink of death. Another come from behind victory as the Don River Don of the Dead won 12-11 against the Garrison Creek Glimmer !
See the game box scores here
See player stats here
See league standings here
See all-time career statistics file (updated for August 1 2018) here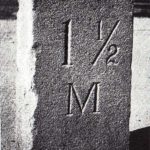 Credit River
Victoria Barnett – currently leads the league with 17 at-bats this season!
Jenny Chan- becomes 2nd player in league history to reach 150 career singles (151)!
Rees Nam – see oddities below!
Terrance Luscombe – becomes 10th player in league history to record 125 career hits (126)!
Robyn Letson – see oddities below!
Jarl Gardner – becomes the 4th player in league history to reach 135 career runs batted in!
Craig Fortier– becomes 1st player in league history to reach 55 career home runs!
Merle Davis Matthews – becomes 48th player in league history to reach 4 career doubles!
Lainie Basman – see oddities below!
Don River
Rachel Small – becomes 9th player in league history to score 80 career runs (81)!
Peter Demakos – becomes 24th player in league history to reach 90 career hits (91)!
Ryan Roantree – see oddities below!
Jo Jefferson – currently ranks 9th in league history with 206 career at-bats!
Humber River
Adam Dirks – has currently started the season 10/10 and is tied for the league lead in hits!
Rouge River
Darren Puscas – becomes the 18th player in league history to reach 150 career at-bats (152) – and the first to do so playing their entire career with the Field of Dreamers!
Yogi Acharya – becomes the 16th player in league history to reach 20 career doubles!
Lauren Marshall – see oddities below!
Phill Morgan – currently leads the league with 3 triples on the season!
Stuart Schussler – currently ranks 14th on the all time list with 21 career doubles!
Kate Uffelman – see oddities below!
LJ Robinson – becomes the 6th player in league history to score at least 90 career runs (91)!
Ness Dixon – becomes the 57th player in league history to reach 35 career hits!
Garrison Creek
Kaleigh McGregor-Bales – has led off both Garrison Creek games and has 9 career hits!
Colin Hastings – ranks 5th on the all time list with 21 career home runs!
Paulina Rousseau– see oddities below!!
Danielle Benton– becomes 93rd player in league history to record a double!
Kari Pederson – becomes 129th player in league history to record 3 career hits!
Luke Fox – becomes 98th player in league history to record 8 career hits!
Tracey Mann– becomes 99th player in league history to record 8 career hits!
Ryan Hayes – becomes 1st player in league history with 160 career singles and 2nd player in league history with 160 career runs scored (161)!
SUBS
No Subs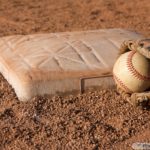 AUTONOMOUS FIELD OF DREAMERS
Rees Nam joins a small list of players who have played in both the Autonomous Baseball League and the Field of Dreamers!
FIRSTS
First At-Bat: Paulina Rousseau (4)!
Runs/RBIs: Rees Nam – Credit River – (1)/(1); Ryan Roantree – Don River (1); Lauren Marshall – Rouge River – (1);
90s NIGHT AMONG CARE BEARS
Robyn Letson and Lainie Basman both recorded their 90th career singles making them the 13th and 14th players respectively to reach that mark!
CAREER MILESTONE: 100 AT-BATS
Kate Uffelman (Rouge River) becomes the 38th player in league history to reach 100 career at-bats (101)!