A RIVER RUNS THROUGH IT
At the start of the season there were four mighty rivers from east to west: Credit, Humber, Don, Rouge who set forth atop Garrison Creek to determine which river would be the most mighty.  The Comrades of Credit endeavoured to share baseball with the masses. The Humdingers of Humber sought to regale us all with a sweet rendition of "Take Me Out to the Ball Game".  The Valley Cat of Don vied to vanquish that little ball of string wrapped up in cowhide. And the Blush of Rouge planned on making the diamond into a runway.  So after eleven games in, would the Comrades continue their march towards the new internationalist republic of baseball? Or would the Valley Cats claw their way back to .500?  Would the Humdingers keep on humming along to a four game winning streak? Or would the Blush be blowing kisses to the adoring crowds?
If you wanna know the results…
You'll have to keep reading to find out!
CREDIT RIVER COMRADES vs. DON RIVER VALLEY CATS
Long weekends are meant for rest, relaxation, and reconnection, but Sunday's matchup between the Credit River Comrades and the Don River Valley Cats had none of these things. Credit refused to rest on their laurels. Don River didn't let their opponents relax for a moment. And the only reconnection was between bat and ball.
With both teams staffed by an armada of committed subs, they took off running. Despite spirited defense by the Cats, the Comrades marched to an early lead, notching half a dozen runs before the Cats could let out a meow. Comrade Jill Aoki-Barrett showed solidarity forever, cheering on her teammates despite an injury. LJ Robinson cranked a home run that sent them away from home and back again. And amazing defense by Gita Madan at first base and the tag-team of Andy Smith and Rachele Clemente-Gottardi at short and second base had Don River swirling and Credit counting their dividends. As the temperature dropped though, the Cats rose up. Katie German was an absolute ace at second base, snagging line drives and making plays. And Stuart Schussler took the hopes and dreams of a much-needed long weekend, channeling them into a bat-ringing home run.
When the dust settled, the final score was 15-10 for Don River, and both teams left the field ready for a day off.
ROUGE RIVER BLUSH vs. HUMBER RIVER HUMDINGERS
In the evening tilt between the belles of Blush and the maestros of Humber, all the marvels of baseball were on display.  There was the dashing speed of Jenny Chan and Annelies Cooper, the acrobatic catches of Devin "420" Clancy, the drives to the gap by Gita Madan and Colin Hastings, and the bumps and bruises that seemingly impacted everyone. In between the MASH units Rouge came out strong at one time holding an 11-5 advantage against the musical despite Craig Fortier nursing a fat lip and sub Richard Peters cosmetic realignment of his thumb on a mighty swing.
But when that good ole rock and roll music catches you right in the heart, you know your going to be Humming…and what occurred next was straight out of a rock opera.  Ryan Hayes sang some songs for the piano man as though he were Billy Joel with a couple key singles, Phill Morgan channeled the Meatloaf classic 2 out of 3 ain't bad with two ringing doubles, Krysta Williams, Lauren Kozicki and Susannah Mulvale channeled Matchbox 20 and played like it was 3AM! By the end of the 5th inning the game was tied 12-12 (or in Marshall Mather's speak "dirty dozen").
The top of the inning saw the Blush play kiss and touch as they continued to push TH Vega around the bases.  Hoping to score that go-ahead run.  But as an Andy Smith swing tailed along the line, out of nowhere and gunning it at 200 RPMs the aforementioned Clancy, extending full body length, and travelling what seemed to be a few notes outside of the music sheet made what appeared to be the game saving grab…but when the needle dropped on the vinyl floor of the field, the impact was too great…the song too sweet….the moment just to perfect…and that little sphere that we all hold so dear…fell gently to the floor…TH made their way around third as though there was a clearance sale at Sephora with the Blush potentially taking a late lead…but despite jamming a shoulder, Deeve 420 made the throw home…one that trickled into the glove of sub Gita Madan who was then also subbing for both Rouge and Humber…to eradicate the threat.  There would be no makeup for Blush, as the following inning saw Annelies Cooper shine on the crazy diamond and scamper home with the winning run.  Humber's winning streak now reaches 4 games with a 13-12 eclipse of the heart of Blush.
See the game box scores here
See player stats here
See league standings here
See all-time career statistics file (updated for August 1 2018) here
Credit River
Navjeet Sidhu – becomes 15th player in league history to reach 150 career at bats (151)!
Gita Madan – see oddities below!
Rachele Gottardi – see oddities below!
LJ Robinson – becomes 6th player in league history to score at least 85 career runs!
Darren Puscas – becomes 7th player in league history to achieve 90 career runs batted in!
Don River
Caren Weisbart – becomes the 75th player in league history to reach 25 career at-bats!
Janine Caster – becomes 23rd player in league history to reach 55 career singles!
Andrew Stokes – currently tied for 20th all time with 81 career hits!
Stuart Schussler – see oddities below
Richard Peters – see oddities below!
Andrew Norton – see oddities below!
Phill Morgan – currently ranks 31st all time with 6 career doubles!
Humber River
Ryan Hayes – becomes 1st player in league history to eclipse 150 career singles (151)!
Annelies Cooper – becomes 6th player in league history to reach 100 career singles (101)!
Devin Clancy – becomes the 9th player in league history to reach 120 career hits (121)!
Colin Hastings – becomes 4th player in league history to score at least 100 career runs (101)!
Rouge River
Jenny Chan – becomes 7th player in league history to reach 135 career hits (136)!
Merle Davis Matthews – currently ranks 21st all time with 42 career runs scored!
TH Vega – currently ranks 55th all time with 33 career hits!
Andy Smith – currently ranks second on the all-time list with a .835 career batting average among qualified hitters.
Craig Fortier – currently leads the league this season with 27 runs batted in!
Joseph Bautista – becomes the 57th player in league history to reach 30 career hits!
SUBS
Lauren Kozicki – currently ranks 84th on the all-time list with 16 career at-bats!
Krysta Williams – becomes the 95th player in league history to reach 10 career at-bats (11)!
Susannah Mulvale – becomes the 86th player in league history to reach 15 career at-bats!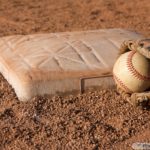 TRIPLE THREAT
Gita Madan becomes the 35th player in league history to hit at least one career triple!
100 CLUB
Stuart Schlusser (101) and Rachele Gottardi (100) become the 30th and the 31st players respectively to reach 100 career at-bats!
10/10
Teammates Richard Peters and Andrew Norton hit their 10th career home runs tying them both for 7th on the all-time list!